The silk-screened mandala image started as a photo of an array of training knives for a club;
the fist and stick were done by renowned rock 'n roll artist John Seabury,
one of the featured artists in the book "Art of Rock".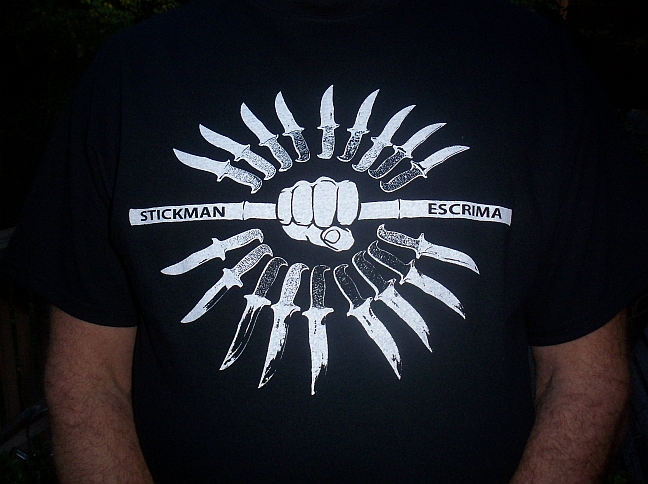 The shirts are $20, in sizes from medium to XXL.
Please email me at orders@stickman-escrima.com for current availability.
I can send a Paypal invoice for convenient payment.
(Shipping and California tax not included)